As noted last month, we are developing a needs list for the new Cathedral, affording people the opportunity to contribute specific items, rather than just contributing, generally, to the Building Fund, in response to our Capital Campaign. Our Architect has identified about 100 items, including doors, hanging lamps, icon stands, baptismal fountains (for infants and also for adults), courtyard fountain mosaics, pews, pulpit, bishops thrones, icon screen, soleas mosaic, sound system, organ, and on and on. Then, there is the iconography, including the main dome, the pendentives, the platytera, prothesis, diakonikon, iconostasion icons, narthex icons, occasional, portable icons, not to mention chalices, altar coverings, censers, and the like. Wherever possible, the needs list will include photographs or renderings, along with a description of each item. If you have already contributed to the Capital Campaign, and wish to donate a specific item, in addition, your name on the donor wall will reflect your total giving. If you have not yet contributed to the Capital Campaign, this will be an opportunity for you to be a part of this unique undertaking—the building of a church, and what a church. A Cathedral, poised to serve generations of faithful to come, in the heart of one of the most vibrant cities in the world. You will be remembered for your generosity by your children and their children—all who will come after you. More especially, you will be remembered by Him, whom we beseech to "remember the founders and benefactors of His holy Church."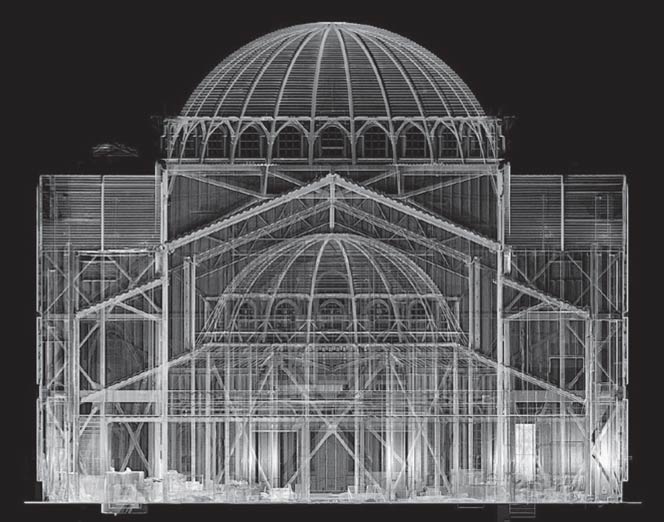 Like finely etched crystal, another laser produced cross section of the Cathedral.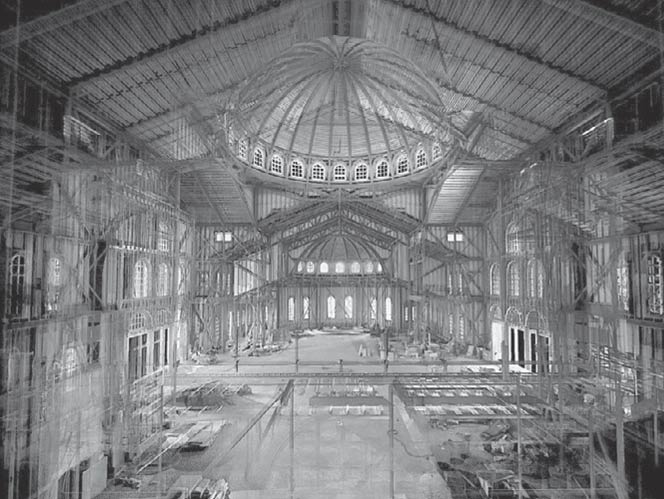 All steel! We can't recall another structure quite like this.