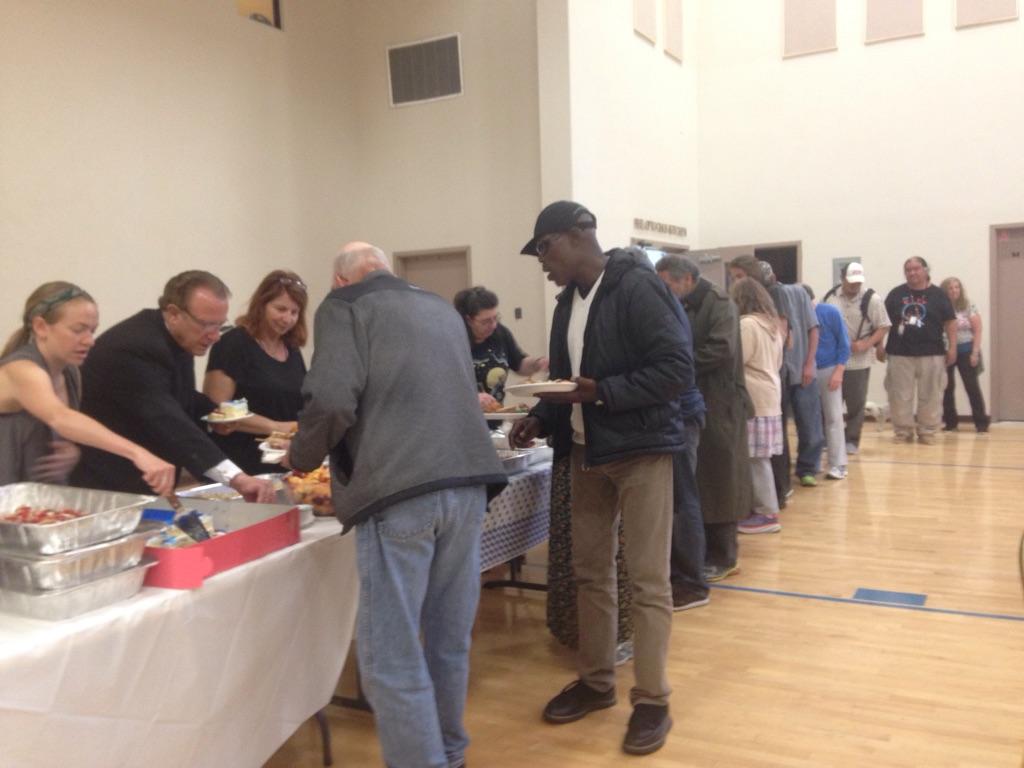 Some of our 50 guests at our most recent Community Kitchen.
The Cathedral's Community Kitchen, which began under the name "Soup Kitchen," operates the third Tuesday of every month. The volunteer work involves food prep, cooking, hall setup, serving the meal and---so important—cleanup.
We also have a food pantry, so a few awesome volunteers come early to bag up canned/non-perishable goods for our guests to take with them. Some volunteers arrive earlier, but the typical timeframe is 5 p.m. to 9 p.m. Won't you consider volunteering once in a while? All you have to do is show up. By the way, there's no age limit. We have teenagers volunteering and we have people "forever young" volunteering. What if the entire world took notice and tried a little bit of outreach: the world would become a better place. How about it? See you August 15?