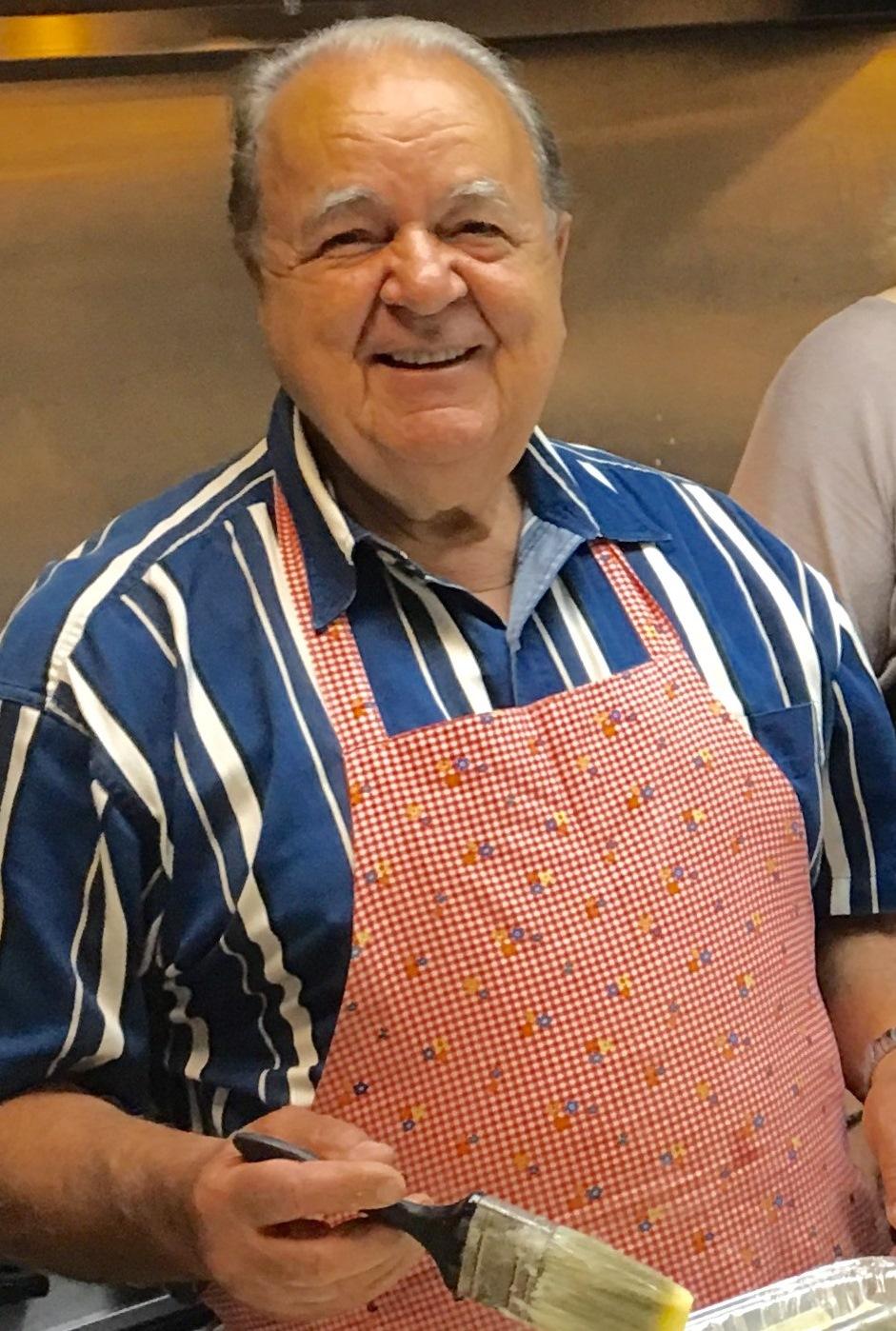 Haralambos (Bobby) Fragakis was born on April 12, 1945 in the village of Fourne in Hania, Crete. He is the second youngest from a large family of eight kids. When he was sixteen years old, he decided to quit high school and began working on cargo ships so he can help his family.
When Bobby was twenty years old, he served in the Greek Army's Paratrooper Raider Forces, also known as "Dynameis Katadromon" for a little over two years. Even though he was in the army, he still continued to assist his family. As a paratrooper, the army would compensate him for each jump he accomplished. He risked his life twenty-two times.
In the meantime, Bobby's older siblings immigrated to Montreal, Canada for a better life. They invited him and their youngest sister to move there once Bobby completed his army services. Once he moved to Montreal, he learned the craft of baking Greek desserts, working by his brother-in-law's side in his bakery.
Bobby moved to Dayton, Ohio in 1973 and opened up his own bakery. Three years later, while still living in Ohio, he met the love of his life, Marianthe Loukoumides. They were married in July 1976 and had their first child, Androniki, in September 1977.
With his family, they went on vacation to San Francisco in 1977 to visit Bobby's brother, John Fragakis. They fell in love with San Francisco and, upon their return to Ohio, Bobby sold his bakery and they decided to start their new life in San Francisco. His brother and his Sibethero, Mike Nicolas, owned Bel Clift Market and employed Bobby. In May 1979, Bobby and Marianthe welcomed their second child, Natalia.
Ten years later, Bobby purchased Mike's half of the business when he retired. And a few times after that, his brother retired, and Bobby purchased his brother's share, making them full owners. After working hard for twenty years together, Bobby and Marianthe decided to sell the business and retire themselves.
Bobby is now enjoying his retirement with his wife and grandchildren—Basile, Haralambos, Christoforos, and Ioannis. He loves watching all types of sports, from his beloved Giants, Warriors and 49ers, all the way to wrestling and soccer. He is able to devote more time to our church and assist the Philoptochos with whatever assistance they need and also loves traveling to Greece as much as possible.
Haralambos (Bobby) Fragakis, our Father of the Year, shown here with Father Stephen, President Janis Petrou, Patricia Aleck (immediate Past President, and now Advisor to the Board; and Angie Leventis, who preceded Pat Aleck as President.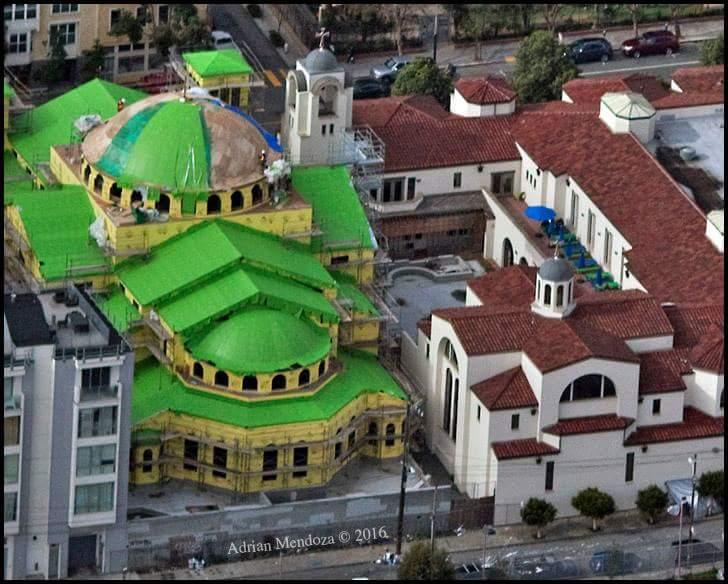 We've come a long way since the roof membrane went up, "back" in 2016. Since then, the dome and half dome were covered with standing seam copper; the tile roofing was laid; and the vertical walls were covered in stucco. Yet, this is an amazing photograph, taken high above, showing the Cathedral complex in its entirety. A visually stunning photo. Photo by Adrain Mendoza.