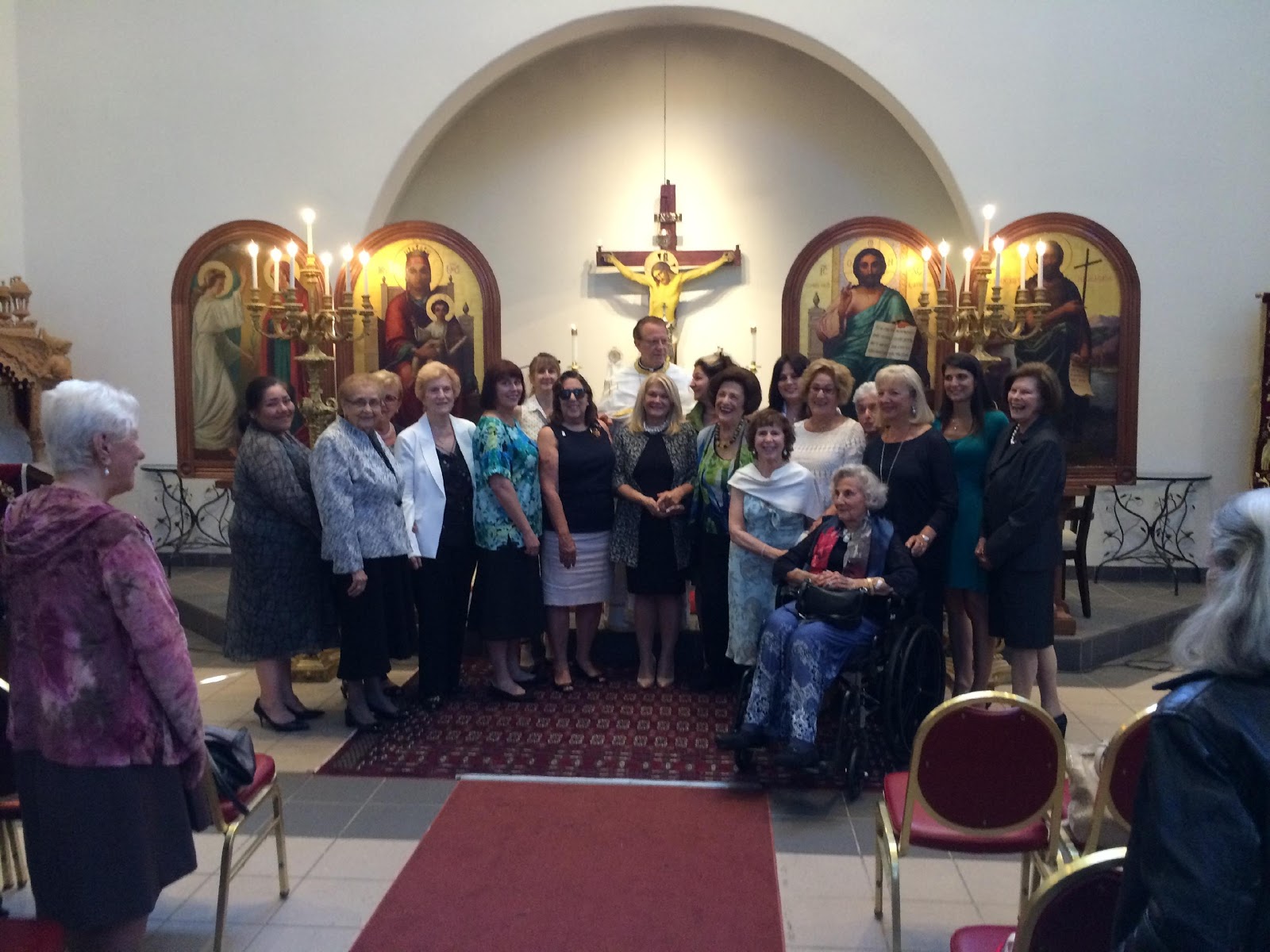 Members of the Philopotchos Board following the administration of the oath of office, which took place on Father's Day.
On Pentecost Sunday, the Annunciation Cathedral Ladies Philoptochos met, elected a new Board for 2017-2019 and also elected new officers. The Board received its oath of office on Father's Day, June 18, at which time Pat Aleck presented an additional check to the Building Fund, on behalf of Philoptochos, in the amount of $70,000., for a total of $267,500. to the Capital Campaign, towards the new Cathedral.
We congratulate Philoptochos for its ongoing support, not only of the Cathedral's building program, but of its many ministries, as well as the ministries of the Metropolis and the Archdiocese, ministries such as Kids 'n Cancer, the Bishop Anthony Endowment Fund in support of our seminarians, cardiac programs, educational programs, St. Basil's Academy and others, just to name a few. The Philoptohcos is inspired by faith and is an example to all. People with a heart get things done! And our Philopotchos has a huge heart!
The new officers and members of the Board are as follows: President: Janis Petrou, First Vice President: Kathy Dermitzakis, Second Vice President: Foula Vasilogiorgis, Recording Secretary: Annette Chiappari, Corresponding Secretary Grace Koutoulas, Treasurer: Mariam Arsinoos Assistant Treasurer: Meena Vellis, Advisor: Patricia Aleck. The remaining members of the new Board are: Irene Kyriacou, Anastasia Dekaristos. Liberty Nuris, Terpsichore Varanis, Despina Poulos, Irene Poulakidas, Angie Leventis, Vicky Moulas, Vickie Holloway, Joanne Glafkides, and Vivian Curd.