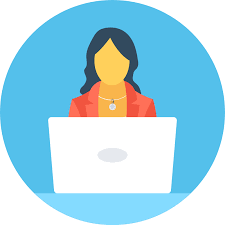 We began our Lecture series in January this year with a talk by Dr. Katina Kostoulas, a clinical psychologist and member of our Parish Council, and head of OIKOS, on The Role of the Family in the Spiritual Development of Children. In March, we heard from a group of educators, headed by Dr. Barbara Karvelis, on the group's experiences working with Syrian and other refugees in Lesbos Greece. have. We are very sensitive to the situation there, in view of the present economy of Greece, and we are not interested in engaging in politics. Just to be of help, as the local authorities decide.
Then, on June 11 Carl Andrew Wiener read poems which he had composed, poems entitled "For Euripides," "Of the Diktean Cave," "On the Acropolis, Looking South," and "Poor Thucydides," to name a few. On September 9, we will hear from Alexander Kozak, on the topic of "holy fools" (yes, there is such a topic!). The actual title for his talk is "Holy Fools in the Byzantine Empire. "On October 8, Dr. Steven Harris was our guest speaker. A parishioner at the Nativity of the Most Holy Theotokos Serbian Orthodox Church in Irvine, CA, Dr. Harris holds a PhD in Psychology from U.S. International University (now Alliant International University) in San Diego. The title of his doctoral dissertation is:  "A Psychophysiological Investigation of Two Subtypes of Attention Deficit Disorders."  Dr. Harris spoke to us on Paradise, Lost and Found, citing the Church fathers as well as well as notable authorities in the world of psychology and psychiatry.
Moving ahead, we are trying to secure Professor George Kordis, the iconographer who will write the icons for our new Cathedral, depending upon his travel schedule. Professor Kordis is headquartered in Athens and has written icons throughout the United States, in Greece, and in the Middle East.
At the same time, we are hoping to self-publish the talks which will have been presented since the inception of the program. In addition to the above, we have had talks on parenting, the Theology of St. Maximos the Confessor, the Prayer Rope, as well as Byzantine Chanting. The lectures are about 20 to 30 minutes long with about 20 minutes for dialogue form the participants with the presenter and each other. They are meant to be informative, engaging and inspiring.