The Cathedral's Community Kitchen, which began under the name "Soup Kitchen," operates the third Tuesday of every month. The volunteer work involves food prep, cooking, hall setup, serving the meal and---so important—cleanup. We also have a food pantry, so a few awesome volunteers come early to bag up canned/non-perishable goods for our guests to take with them. Some volunteers arrive earlier, but the typical timeframe is 5 p.m. to 9 p.m. Shown above are just some of our Young Adults, who spearhead the Community Kitchen ministry. Won't you join them? Following each Community Kitchen, after cleanup, the Young Adults gather in the second-floor conference room for wine and cheese. They get to know one another better. They welcome new members. They address topical issues. And, of course, they plan for the following month's Community Kitchen. In November, the Young Adults teamed up with the Cathedral Ladies Philoptochos and turned out a Thanksgiving feast! In December, the theme was Christmas. The Metropolis Young Adults contributed gift cards, which, in turn, were handed out to our guests. In February, Community Kitchen will take place on Tuesday, February 20. Our guests count on us to provide them with a hot meal, and fellowship May we, in turn, count on you? Once again, that's January 16, 5:30 p.m. for set up and 6:30 p.m. for serving.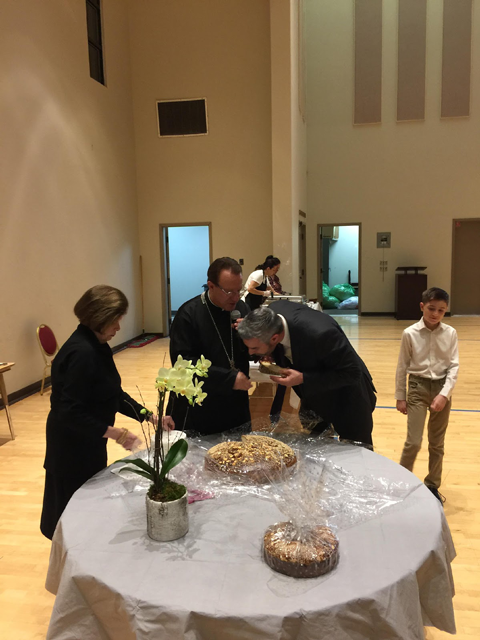 From this year's Vasilopita, celebrated on January 7.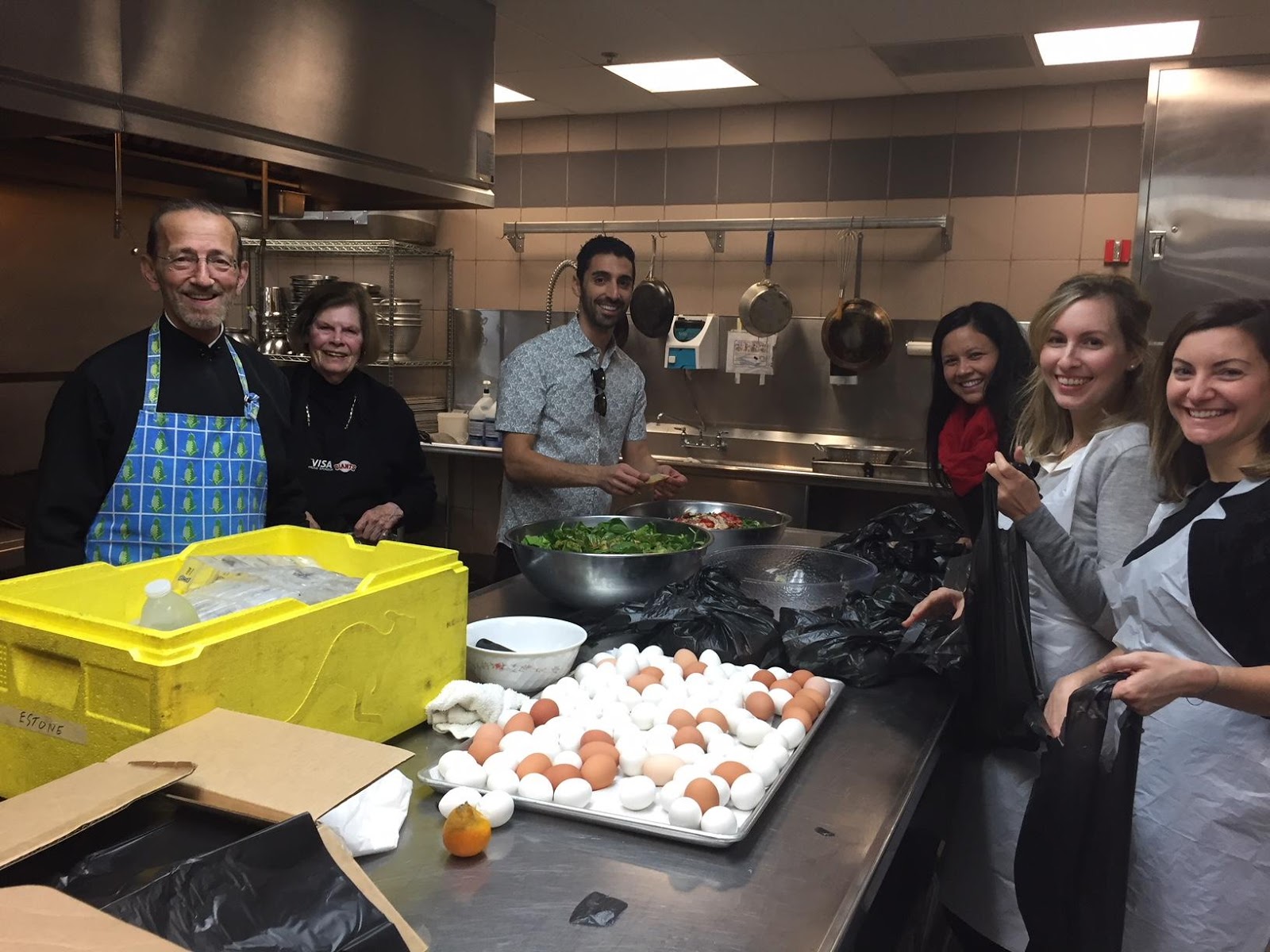 Bless the hands that have prepared this food.