Please join us at the 42nd annual Greek Orthodox Folk Dance & Choral Festival (FDF), which will take place January 11-14, 2018 at the Marriott Marquis Hotel in San Francisco, CA!
Traditionally held over President's Day Weekend in February, FDF will be celebrated over Martin Luther King Jr. weekend to acknowledge Great Lent, which begins February 19th, 2018.
One of the major feasts in the Orthodox Church has to do with the Theotokos, the Ever-Virgin Mary, Mother of our Lord. It is the feast of the Dormition, or her "falling asleep." Some people refer to this event as the "assumption," because they hold that Mary was bodily assumed into heaven, as our Lord was. Although Orthodox generally hold this view, it is not a dogma in the Orthodox Ch ...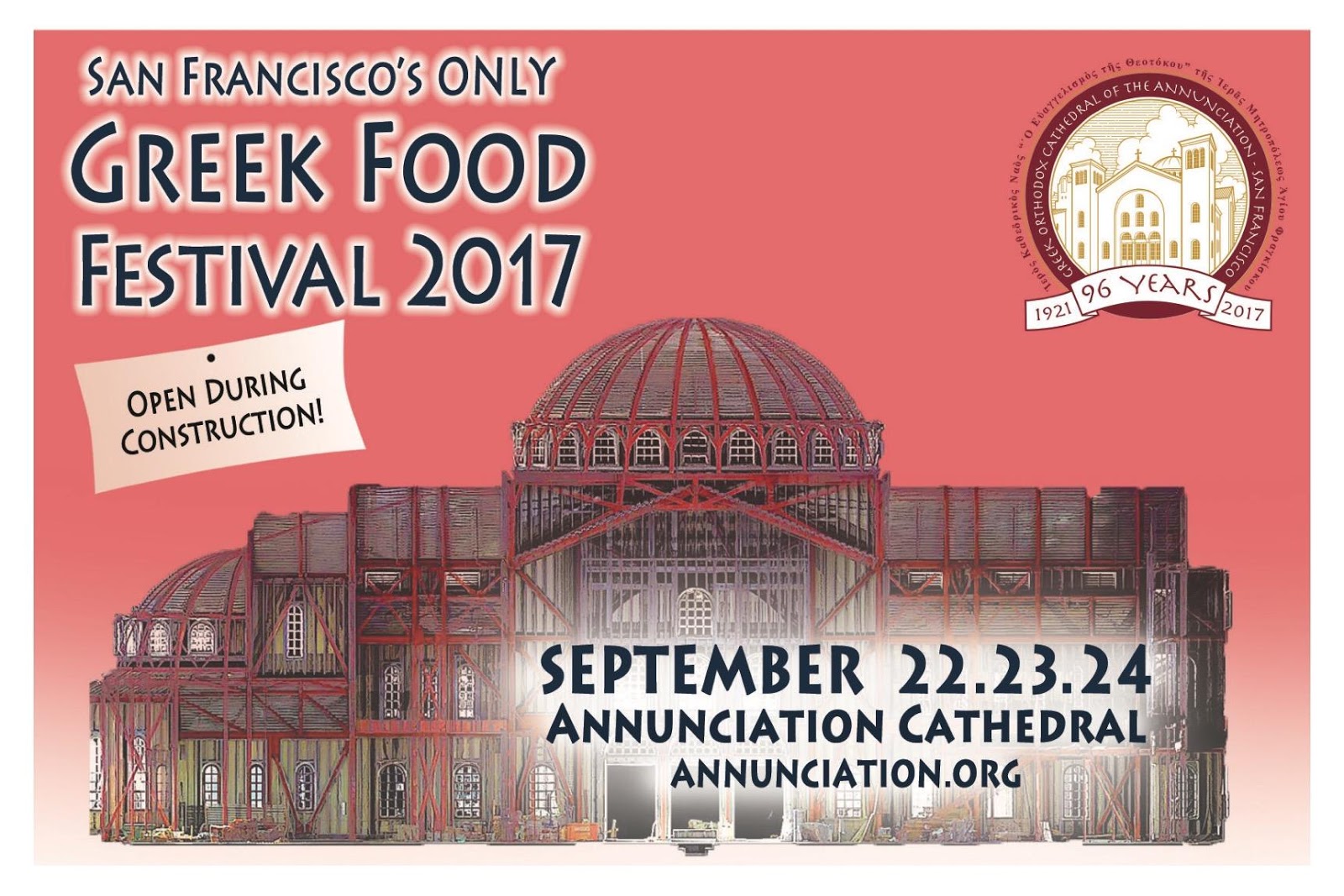 As announced, our Festival will take place on our grounds at 245 Valencia Street, San Francisco, Friday, September 22, Saturday, September 23 and Sunday, September 24. Food preparation has begun and festival post cards, sponsorship forms, and festival book contract forms for placing ads have all ...
On Sunday, April 30, the Cathedral will host a luncheon honoring Ted Leventis and John Panomitros. The luncheon, to be catered by Angelo Koutoulas of Chick 'n Coop, will take place following the Divine Liturgy. With a carved roast beef station and all the trimmings, the meal, fit for a king, (in this case two kings), will honor two of the Cathedral's most dedicated workers. Ted Leventis, who c ...