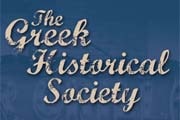 Annunciation Cathedral announces the creation of OIKOS: Orthodox in Koinonia Outreach Services.
The Cathedral is pleased to announce the creation of a new, vital outreach ministry – an information and referral network – known as OIKOS (Orthodox in Koinonia Outreach Services). OIKOS is Greek for "home."
Orthodox in Koinonia (Community) Outreach Services is a ministry of the Annunciation Greek Orthodox Cathedral in the heart of the inner city of San Francisco, nestled in-between, homeless, hipsters, small business owners, millionaires and displaced poor. It is part of our spiritual restoration hand in hand with the restoration of the beauty of God's Home on Valencia Street. It is an information and referral network for Orthodox Christians of all ethnic backgrounds who are in the helping professions and who would like to offer their talents and skills to serve God through serving His people.
• Orthodox – We are all practicing Orthodox Christians who have a heart for community outreach and service. Our Creed tells us we are "One, Holy, Catholic and Apostolic Church." By Apostolic we agree that we all serve God through outreach to the unchurched and the hurting.
• In – We are in communion with all Orthodox Christians. We are in-volved, not apathetic. We are "In" the world but not of the world.
• Koinonia – We are in community...we receive Holy Communion and are one in the Body of Christ which is the Church. We reach out to the community at large as Christ's welcoming arms on the cross remind us as we approach the Holy Altar. Holy Communion is our spiritual medicine. Serving our Community with our talents is a way of sharing our gifts, and being good stewards.
• Outreach – We are part of the Apostolic outreach to all sick and suffering souls and those in need: providing a referral network made available to the local Orthodox Churches to help Orthodox Christians (and others) who are sick, suffering, incarcerated, homeless or in distress and as a social support network for our members facing various life challenges: such as bereavement, divorce, cancer or other life-threatening illnesses, raising healthy children and adolescents, to name a few.
• Services – We are dedicated to be of service to love God and our Neighbor. We take the talents God gave to us—healing, teaching, care-giving, accounting, banking and multiply them, share them and use them for God's Glory.
• Our vision - to create a core group of interested professionals, who agree to be part of a network available to receive referrals from this network. In return, they agree as part of Community Service, to offer to take on one case "pro bono" to completion. One thing we would like to see available to parishioners and the unchurched of the inner city are support groups run for free by members of our OIKOS group such as:
Cancer support groupsParenting groupsBereavement groupsExercise classes for cancer patients, the elderly, stroke survivorsCaregiver support groupsFinancial planning groupsNutrition workshopsCoping with Divorce Groups, etc.
On a practical level: How do we start?
We will meet four times a year and use the talents we have and share what we know. For example, we would like to start on a Sunday after Church, a Cancer Support Group for parishioners going through cancer treatments. We would also like to start some time limited parent education classes after church on Sundays with other mental health professionals who could rotate and bring in topics of interest.
On Sunday, November 9, 2014, we held a Parenting event with the theme: Raising Teenagers in Difficult Times. The event was well attended and well received. On Sunday, March 8, 2015, we will host a Lenten Retreat entitled "Spiritual Food for Thought: A History of the Prayer Rope in the Orthodox Church."
For additional information, please contact Dr. Katina Kostoulos, Ph.D., This email address is being protected from spambots. You need JavaScript enabled to view it.; Dr. Kostoulas received her Ph.D. in Developmental and Educational Psychology from the University of Chicago. She did her post- doctoral training in Clinical Child Psychology at the Reiss-Davis Child Study Center in Los Angeles. She is a certified Psychoanalyst and teaches at the Newport Psychoanalytic Institute. She has run parenting groups and taught parenting at Various Orthodox Churches in Southern California for the past 20 years. She has also taught parenting and run groups to incarcerated mothers in the Los Angeles County jail system. Dr. Kostoulas has been in private practice with children, adolescents and adults for over 25 years. She recently moved to San Francisco and practices psychology and psychoanalysis in San Francisco, California.
Greek Orthodox Cathedral of the Annunciation, San Francisco.