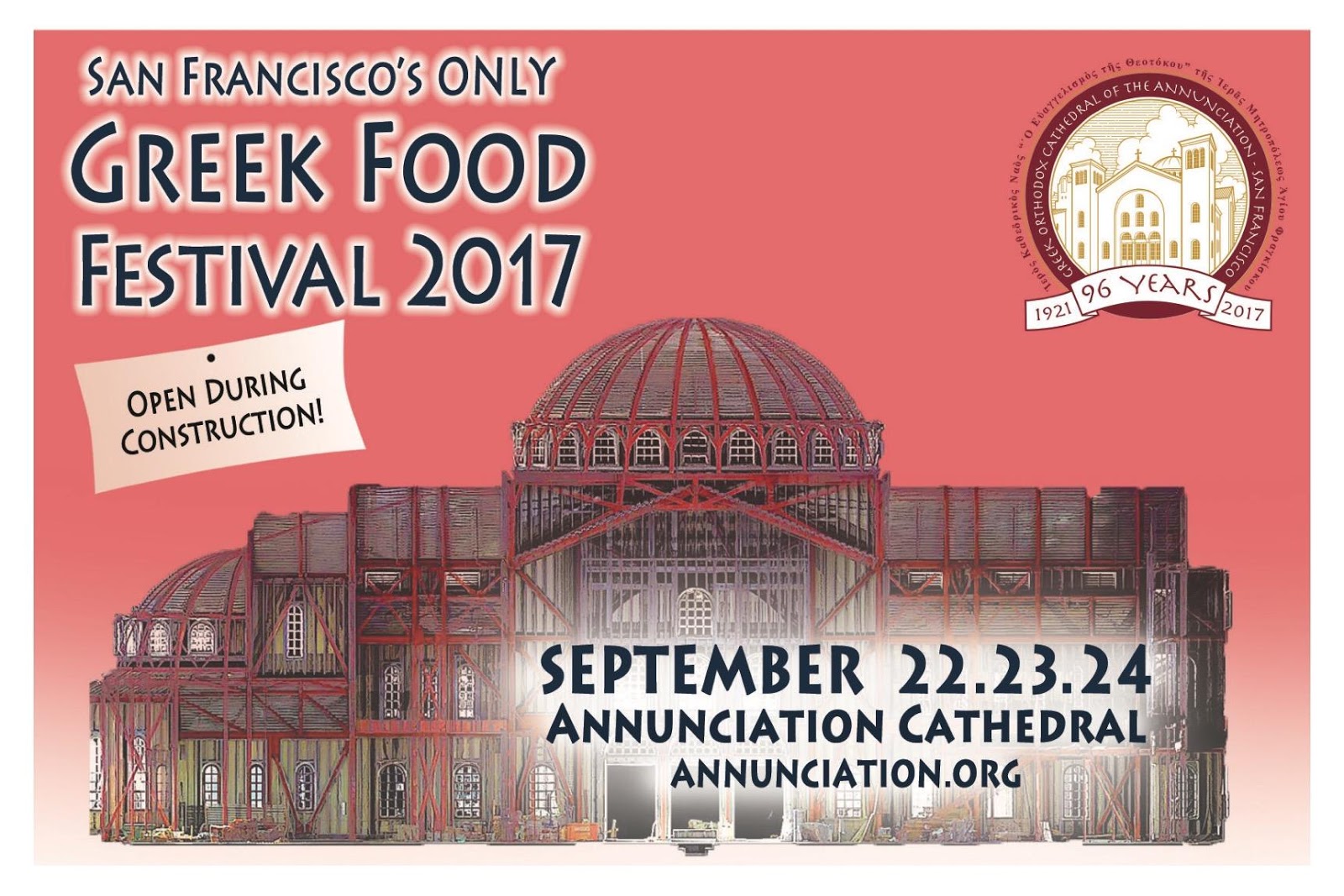 Save the Date!
Our Annual Festival and San Francisco's only Greek festival, "A Taste of Greece", will be held September 22, 23 & 24, 2017, at the Cathedral.
To print a free admission ticket, click here.
For future updates, please click the link below to visit our festival Facebook page:
www.facebook.com/pages/San-Franciscos-Only-Greek-Food-Festival/101592706606865
or click
here
to visit our festival web page:
festival.annunciation.org
If you have any questions, please send an email to this year's festival Co-Chairs, Deno Konstantinidis and Grace Koutoulas: This email address is being protected from spambots. You need JavaScript enabled to view it.
We are looking forward to welcoming you in September!
The Annunciation Parish Family
Greek Orthodox Cathedral of the Annunciation 245 Valencia Street, San Francisco, CA 94103